10 Reasons to Live and Work in Irvine
1. Safety: Irvine celebrates its 12th consecutive year as the safest city in America of populations over 100,000, according to the Federal Bureau of Investigation.
2. Student Success: Irvine students scored much higher than the state and national averages for the 2017 SAT scores and the 2016-2017 Advanced Placement exam scores. Irvine Unified School district has invested $45 million dollars to the Excellence in Enrichment Education program to provide science, art and music classes to elementary school classes. Irvine's high schools have been named Blue Ribbon Schools, the nation's highest level of recognition for K-12 campuses.
3. Resort style amenities: Irvine is a master planned community, designed as a city of villages and within each village are schools, parks, and recreational facilities. Outdoor amenities include pools and spas, playgrounds for children, barbecue and picnic areas, gardens, tennis courts, soccer fields, and basketball courts. Irvine residents have access to wonderful spaces to spend time with family and friends.
4. Home Value Appreciation: According to Zillow, Irvine home prices have increased 73% greater than the national average over the past two decades with a 20-year average annual growth of 5.9%. It's no wonder that 60% of Irvine home sales are by existing Irvine residents!
5. Job opportunities: Irvine has the most jobs per resident in America! The jobs to population ratio is 99.4%, ranked number 1 for US cities with populations over 200,000. More than one third of the Fortune 500 companies have offices in Irvine.
6. Traffic management: Since 46% of Irvine residents also work in Irvine, traffic control during rush hour is a top priority. Irvine established a traffic management facility called the Irvine Traffic Research and Control Center (ITRAC) to monitor, manage and research traffic circulation throughout the city. The average Irvine commute time is less than 25 minutes; much faster than any other city in Orange County.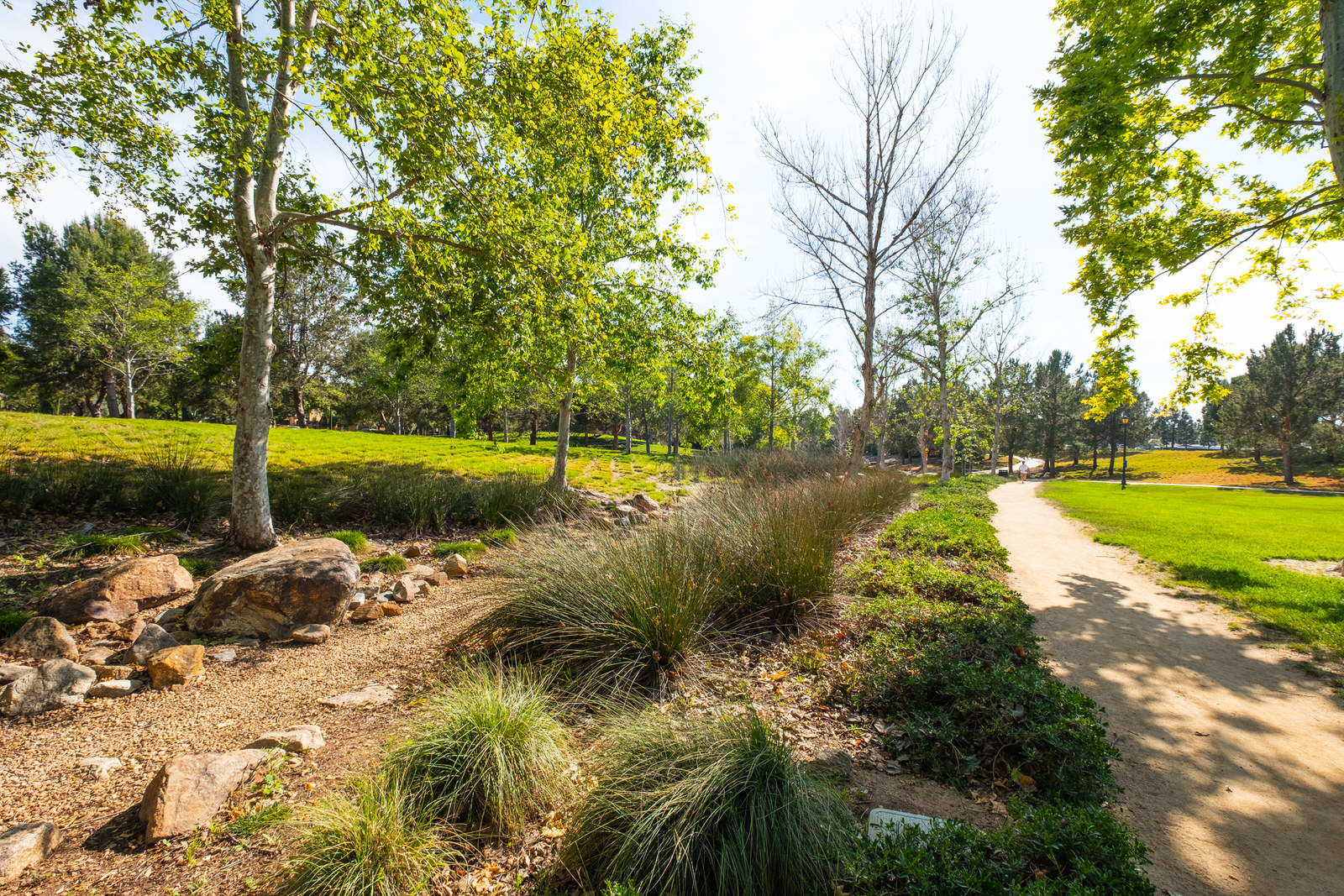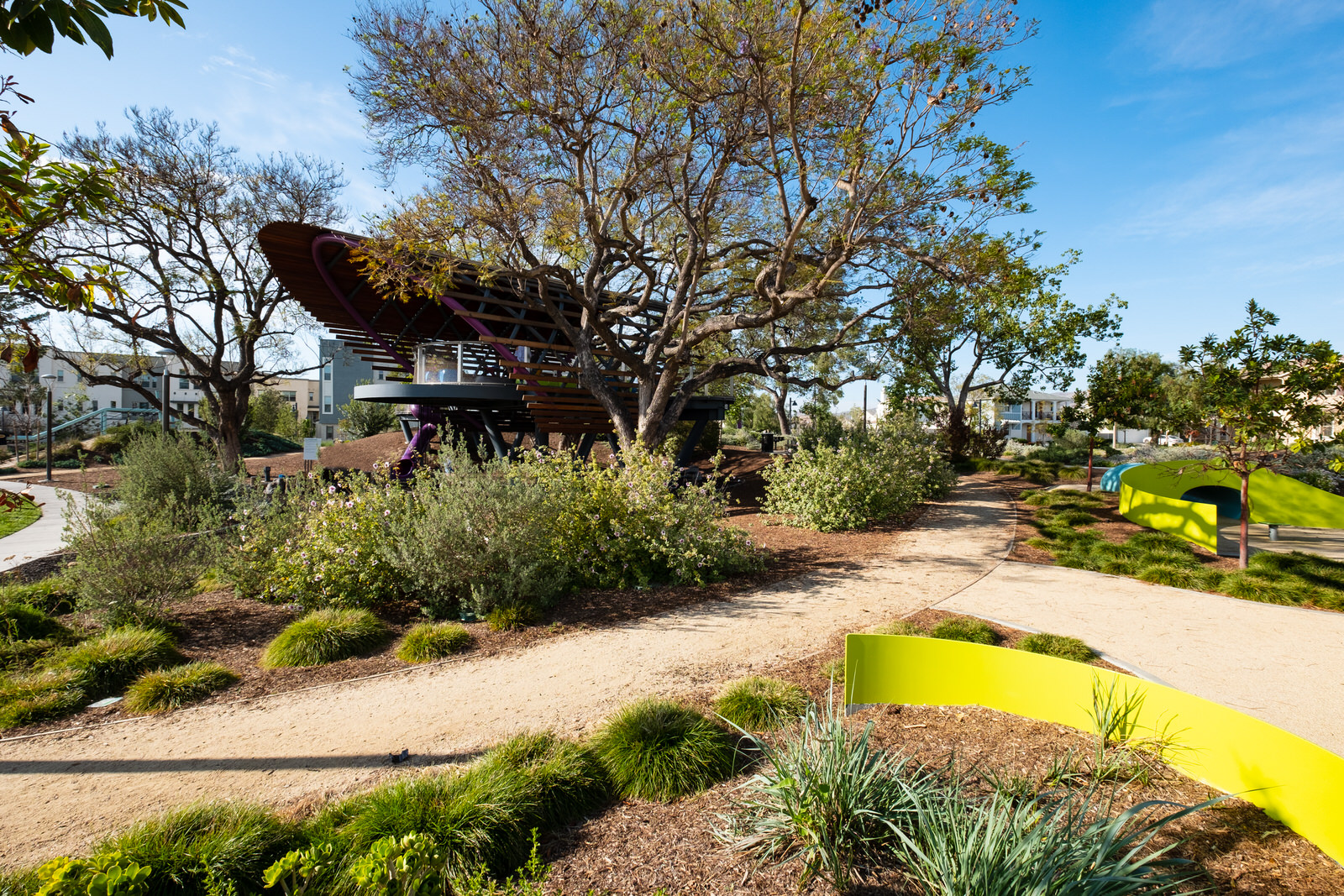 7. Green parks and trails: Irvine's 260+ parks make it one of the greenest cities in the country. In fact, one third of the land in Irvine is preserved for parks, trails, and open space. On average, residents are only 200 steps away from a park! Irvine's trails and parks are perfect for hiking, biking, jogging, bird watching, picnics, and more!
8. Happiness: Irvine is ranked 8th happiest places to live in America according to Wallet Hub and ranked 6th on the Forbes' list of US Cities with the happiest young professionals.
9. Shopping, Entertainment, and Dining: Irvine boasts many shopping and retail centers - Irvine Spectrum being the most famous - that offer plenty of entertainment and dining options. Whether you want to laugh at a comedy club, dine at an upscale restaurant in the business district, break a sweat at a gym or yoga class, take your kids to a children's museum, watch a new movie release in theaters, or ride the orange hot air balloon, there are countless choices of things to do and places to eat.
10. UCI: The Irvine Company sold 1,000 acres of it's land in Irvine to the University of California in 1960. Five years later, University of California Irvine (UCI) opened its doors to its first class of students. Today, UCI is ranked 9th among the nation's public universities by U.S. News & World Report for the third year in a row.
Sources: Irvine Company's Irvine Standard, Irvine Company's Good Planning, Greater Irvine Chamber of Commerce, City of Irvine Guide to Irvine, Orange County Register, Wallet Hub, Forbes, and US News & World Report